Hey Guys,
Guess what time it is??? It's time 4 Jessie's Mind Question of the Week!!
*applause*
OK, so this weeks question is: Who is UR favorite Lion King cub?
The choices are:
Simba
Nala
Kiara
Kovu
Vitani
&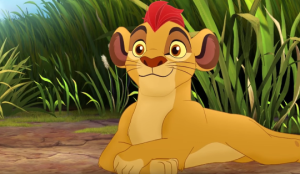 Kion
EX: "My Favorite Lion King Cub(s) is(are) *insert name of cub here*"
Let me know UR answer in the comments THANKS!!!!!