Hey Guys, Welcome 2 Jessiesmind.com & 2day I'm counting down my best picks 4 my top 23 TV/Animated Movie Crushes!!
Here we GO!(PS: PICTURES R NOT MINE!!!)
#23.) Theodore(Alvin and the Chipmunks *2015 TV SHOW*)-The first runner up in my countdown is the lovable and VERY adorable  chipmunk. This cute chipmunk in green (voiced by Janice Karman) loves food, ice cream, and rocking out with his brothers! He has a big heart, an adorable voice, and can really hit those high notes! I would defiantly hire him in my band(IF I HAD ONE!!).
#22.)Tai Lung(Kung Fu Panda)-Here we have the villainous snow leopard in the 1st ever movie in the Kung Fu Panda franchise. Voiced by British actor Ian McShane, Tai Lung is an absolute CUTIE! If there is 1 cat I could call 2 protect me from getting injured, it would have 2 B him!
#21.) Bunnymund(Rise of the Guardians)-This giant 6ft tall bunny (voiced by Hugh Jackman) is the guardian of Easter and he has the exact same job as the other guardians *keeping the existence and belief of himself and the other guardians alive*! I <3 this character BCause he's a bunny rabbit *and I <3 bunnies!* I just wanna come up 2 him and give him a big bunny hug! HE'S JUST A CUTE EASTER GUARDIAN!!!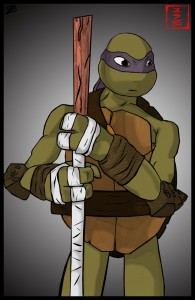 #20.) Donatello(TMNT 2012)-The 1st turtle I've come to known since I started watching this awesome cartoon*courtesy of Nickelodon*, what's not 2 like about him? He's voiced by the legendary Rob Paulsen, he has an adorable gap in his teeth, he wears my favorite color(which is purple) and he is an absolute geek & a very smart guy if U might say.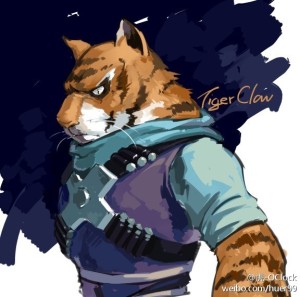 #19.) Tiger Claw(TMNT 2012)-This remarkably handsome tiger mutant is a lethal assassin  who would do anything 2 please the Shredder. Voiced by Canadian actor Eric Bauza*who also does Hun in the cartoon again courtesy of Nickelodon*, on the outside he may be a turtle hunting carnivore, but on the inside, he's an adorable little kitty cat who just want's to be cuddled up with.
#18.) Yakko Warner(Animaniacs)-As the eldest of the warner siblings, Yakko(also voiced by Rob Paulsen) happens to be my personal favorite character on the show since I've started watching clips of Animaniacs online and I love it to death and back!! Yakko has a lot of grace and charm when it comes 2 being a toon. He has a great singing voice, a lot of humor and has a BIG heart when it comes to him and his siblings Wakko & Dot(watch the movie 'Wakko's Wish' and get UR tissues ready 4 the moments with Yakko & Dot).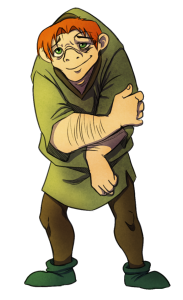 #17.) Quasimodo(Disney's The Hunchback of Notre Dame)-When I first watched this movie, I've always felt bad for the way people treated Quasi BCause he's deformed, but with people in the movie like Esmeralda and the gargoyles making him C the brighter side 2 any situation(ICARLY THEME SONG REFERENCE), this makes Quasi a great & extraordinary human being. He has a big heart filled with kindness and confidence*HELPED GAINED BY ESMERALDA & THE GARGOYLES* and a great singing voice that was provided by Tom Hulce!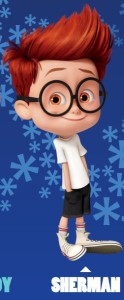 #16.)Sherman(Mr.Peabody & Sherman 2014 Movie)-After watching this movie few times after it came out into the movie theaters last year,  I started to take an interest in the intelligent yet sweet loving character Sherman. With red hair, orange eyes, big round glasses and an adorable voice courtesy of Max Charles, Sherman knows all about history thanks to his adventures with Mr.Peabody in the WABAC and throughout the movie Sherman gains another friend, a young girl named Penny(voiced by Ariel Winter) and the two gain a strong friendship that would last forever, but what really got me was the part where Sherman stood up to help save his dad! GOOD 4 HIM!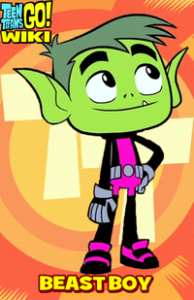 #15.)Beast Boy(Teen Titans GO!)-After watching the show on Cartoon Network a couple of times during the summer, I've started to take an interest in the show! especially the little green guy who can transform into animals and eats tofu! What more can I say about him! He's so cute and so adorable and the connection between him and Cyborg is PERFECT! I'm thinking he's identical *animated* twin brother to his voice actor Greg Cipes! (who BTW also does Michelangelo on TMNT 2012)
#14.)Bob(Minions)-Out of all the minions in this Despicable ME spin-off movie Bob happens 2 B favorite! He's so adorable!!! I love the parts where he's holding his teddy bear named Tim and the in the middle of the movie where Scarlet was interacting with him! It was like Scarlet was his momma and Bob was is adorable yellow son!! He's just a cuteness overload!!
#13.) Rocket Raccoon(Guardians of the Galaxy 2014 Movie)-This movie was my 1st ever Marvel movie I've ever watched in my life & I've fallen in love with it, don't get me wrong Star Lord(played by Chris Pratt) & Groot(voiced by Vin Diesel) I <3'd but out of all the characters Rocket Raccoon*or Rocky as I like 2 call him*(voiced by Bradly Cooper) was my top fav! in the move! He was so funny in the film and is a pretty tough guy! But by watching this movie, I think the reason why the way he acts like he's all tough n'stuff is that deep down inside he's just a big ol' softy(he's just afraid 2 admit it), the poor critter just needs a hug from someone! and that someone will be me! (BTW, there will be a Guardians of the Galaxy TV show coming 2 Disney XD September 26th so mark UR calendars folks!)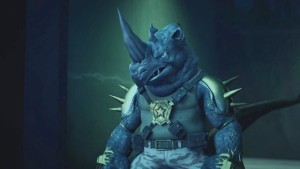 #12.) Rocksteady(TMNT 2012)-I've never really heard of the characters Bebop & Rocksteady B4 Nickelodeon announced the duo were coming 2 the 2012 version of the show last year @ NYCC. Then I've read about the duo and turns out they were actually in the 1987 series of TMNT a long time ago and they actually sound pretty cool in this version, but out of the duo..my favorite would have 2 be Rocksteady(voiced by Fred Tatasciore)! He has an incredible voice and is very rad and strong! I just wanna give that Russian rhino a BIG mutant sized hug!
#11.)Carlos(Disney's Decedents)-As the son of Cruella de Vil from Disney's 101 Dalmatians, I thought Carlos was actually kind of cute! To his looks, his friendship with Jay(son of Jafar from Aladdin) and his love 4 dogs after Ben(son of Belle & Prince Adam from Beauty & The Beast) introduces him to one! Carlos(played by Cameron Boyce) is defiantly the best Disney Descendent there is and I can't wait 2 C him again in action in the very near future!
#10.)Hiro Hamada(Disney's Big Hero 6)-What can I say about him except….DORKALISHIOUS!! I mean, he's very smart and very brave! he rebuilt Baymax @ the end of the movie and even formed a superhero team to avenge his brother which I thought was really sweet of him! With messy black hair, big brown eyes and a kind personality, Hiro (voiced by Ryan Potter) is most likely the type of boy I'd want as a science partner!
#9.)Dennis(Hotel Transylvania 2)-In the 2nd movie 2 the 2012 comedy 'Hotel Transylvania', Dennis is the 4 year old son of Johnny and Mavis! Voiced by Asher Blinkoff, Dennis is half-human & half-vampire but what I've learned in the trailers is that Drack & the gang help the little boy out by getting his vampire fangs so Mavis won't move away from the hotel. Dennis is just PURE on adorable, with Johnny's curly red hair and Mavis's big blue eyes, he has a personal connection with Drac and the others which I <3 I just wanna come up there 2 him and hug him and kiss him 2 death 4 being such a lil' cutie pie!!
#8.)Joey Gladstone(Full House)-I <3'd this character since I've started watching re-runs of Full House on Nickelodeon and I've personally loved the character Joey. Joey(played by David Couiler) is a kid at heart*just like my dad* and does a lot of impressions like Bulwinkle & Popeye the Sailor man but what I <3 most about this character is that he can make anyone smile & make the day brighter.(I'm going out on a limb here but I'm thinking he's gonna B the next Robin Williams) 🙂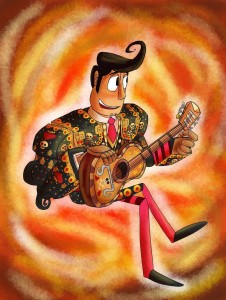 #7.)Manolo Sanchez(The Book of Life)-After watching this movie last October, the character I've came to know and loved was Manolo! Voiced by Diego Luna, the character has a pure heart, he never stops fighting 4 what's right and he has incredible guitar skills and the best singing voice I've heard!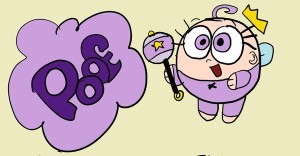 #6.)Poof(Fairly Odd Parents)-What can I say about him but….AWWWWW!!! 🙂 🙂 He's to f**king adorable and the only two words he knows R 'Poof Poof!' He wears my favorite color(which is purple like Donatello) and he's just a huggable baby! & his voice actor is Mrs.Tara Strong who also voices Timmy Turner in cartoon!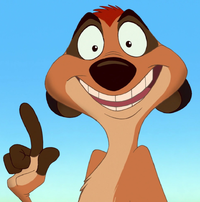 #5.)Timon(The Lion King)-What I <3 about Timon is that he always tries not to worry about accruing problems that life has ahead of U! Voiced by Nathan Lane, Timon has a big heart and an even bigger appetite 4 bugs with his best buddy Pumbaa.
#4.)Agent Classified(Penguins of Madagascar Movie)-Nothing much I can say about him except 4 the fact that he's A) A handsome wolf B) That he's voiced by London actor Benedict Cumberbatch &  C) He's the head of a secret agency called the North Wind. I JUST <3 him!!!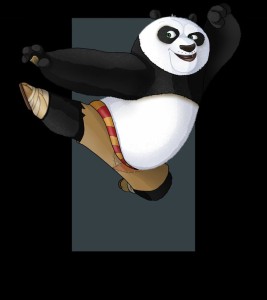 #3.)Po(Kung Fu Panda)-Out of all the movies made by DreamWorks, Kung Fu Panda happens 2 be my(2nd)favorite movie series made by DreamWorks 🙂*PS: 1st favorite is How 2 Train UR Dragon* & Po the Panda happens 2 B my favorite character! The big black & white panda bear(voiced by Jack Black) is a geek when it comes 2 kung fu, he has a big heart, a great martial artist & he never gives up on the protection of his village! but what I <3 most about this panda is that I could give him a BIG BEAR hug! 🙂
#2.)Mickey Mouse-This is the 1 Disney Character I'll never stop believing in! I've been in <3 with him since I was a little girl and I still am 2day! Mickey is fun loving, cute and a comical little mouse with a big heart and a kind soul and that's what I like about him!!! 🙂 🙂 🙂 🙂
B4 I reveal my #1 pick, here R a few honorable mentions…
Bing Bong(Inside Out)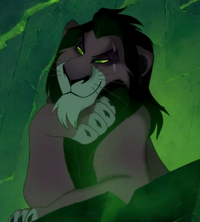 Scar(The Lion King)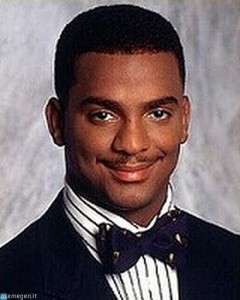 Carlton Banks(Fresh Prince)
Aladdin(Aladdin)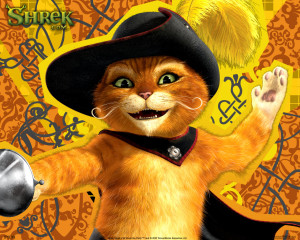 Puss in Boots(Sherk)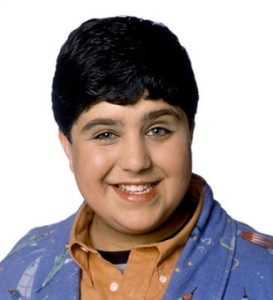 Josh(Drake & Josh)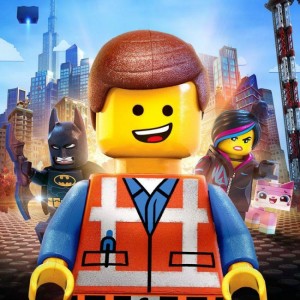 Emmet(LEGO Movie)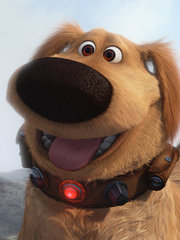 Dug(UP)
Oliver(Oliver & Co.)
Young Simba(The Lion King)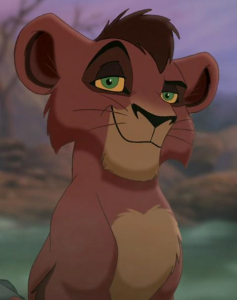 Young Kovu(The Lion King 2)
Rajah(Aladdin)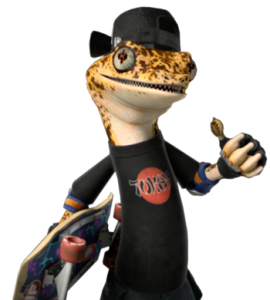 Mondo Gekco (TMNT 2012)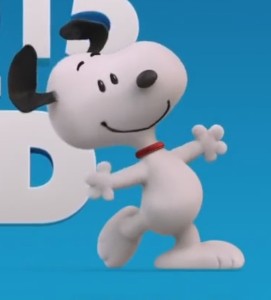 Snoopy(Peanuts)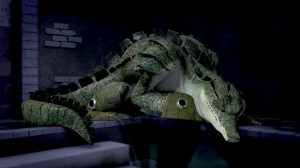 Leatherhead(TMNT 2012)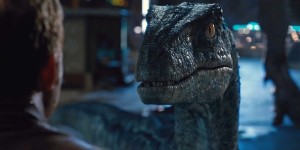 Blue(Jurassic World)
Geinie (Aladdin)
Vitaly (Madagascar 3: Europe's Most Wanted)
Louis (Princess & the Frog)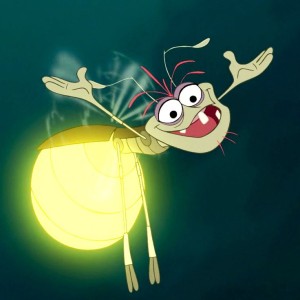 Ray (Princess & the Frog)
Sal Commander (TMNT 2012)
Dr. Facilier(Princess & the Frog)
Jack Skellington (Nightmare Before Christmas)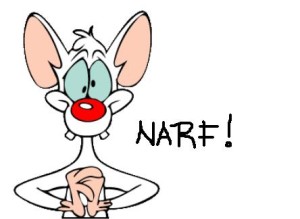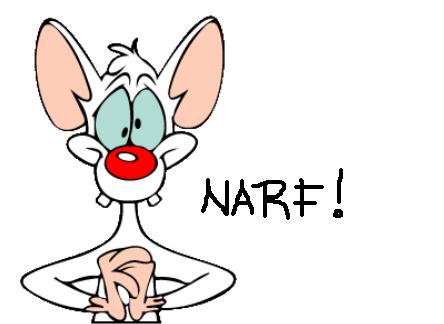 Pinky(Pinky & The  Brain)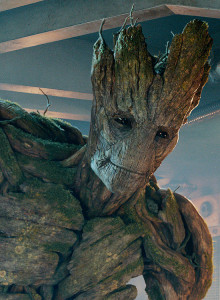 Groot(Guardians of the Galaxy)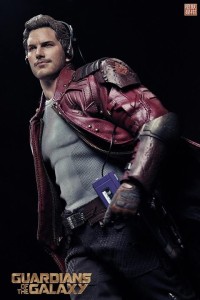 Starlord(Guardians of the Galaxy)
Gizmo(Gremlins)
and #1 on my countdown is……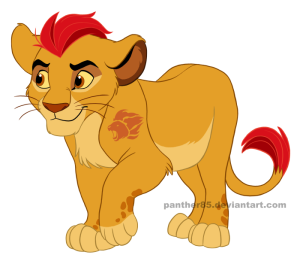 KION from The Lion Guard! OMG! AFTER WATCHING THE 1ST FEW CLIPS 4 THE TV MOVIE, I'VE INSTANTLY FELL IN LOVE WITH HIM!! HE'S LIKE THE SWEETIST AND PRECIOUS LITTLE CUB I'VE MET SINCE SIMBA AND KOVU!! AND HE 2 IS VOICED BY MAX CHARLES!! & A TRAIT I THINK HE GOT FROM SIMBA IS THAT HE'S ALWAYS PROTECTIVE OF HIS FRIENDS AND FAMILY & I JUST CAN'T WAIT 2 C HIM IN THE LION GUARD!!